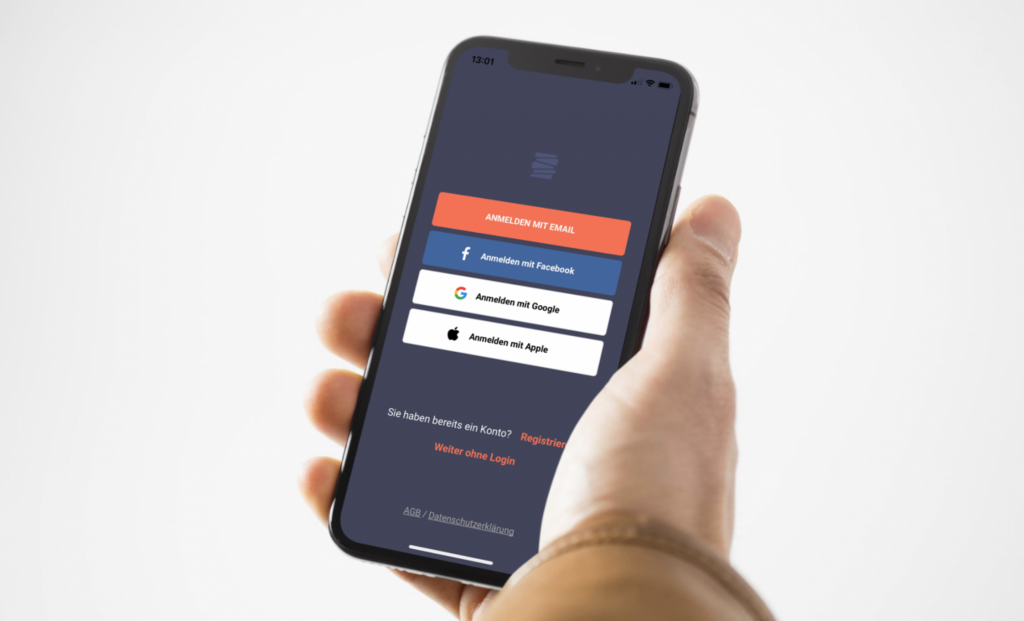 Many exciting functions in your tchop app are reserved for registered users, because they only make sense if the user has a profile and can be identified. Only registered users can write chat messages, the same applies to comments or on "Likes" and "Replies". Users can post or edit content themselves via certain user roles, of course only if you are logged in. The good thing about it: every user understands that he must first register for these functions! I.e. the willingness to register for these functions has been learned and is definitely there.
For the provider, this is the great opportunity to turn an anonymous click into a known user who can be addressed directly, whose email you know and with whom you can start a lasting, sustainable business relationship. This is also an important basis for many monetization concepts such as personalization, member models or paid content. A registered user is simply "worth more". Such users often become long-term, loyal customers and that is actually the goal.
The perfect mobile solution for customer loyalty
Classic registration forms in apps or mobile websites are usually a thorn in the side, because nobody likes to fill out the necessary form fields. Social logins (or social sign-ups) make this registration easier.
When registering, the user does not have to enter their own data, such as their name, email address or telephone number. This saves time and leads to a higher number of registrations. In addition to registration, we have created additional social login options. These are now available to all customers with apps on request in the public app store. In the following we want to go into some details.
The right option for every user
Users who are in an open, freely available channel of your app can either log in using the existing standard login or they will be asked to do so at various points in the app (e.g. if users want to leave a comment). The following options are offered:
Registration via email: the user only enters their name and email. In the next step, he will automatically receive an email with access data. He has to enter this in the app and he is already registered.
Registration via Facebook: if the user has a Facebook account, he can register in two simple steps without entering any data. The app also takes over the profile picture and the name of the user.
Registration via Google: if the user has a Google email or a Google account, he can also log in very easily. The app also takes over the profile picture and the name of the user.
Registration via Apple ID: this option is reserved for iOS users, who can log in with their Apple ID and only have to confirm this with a fingerprint or face ID. It couldn't be easier and safer!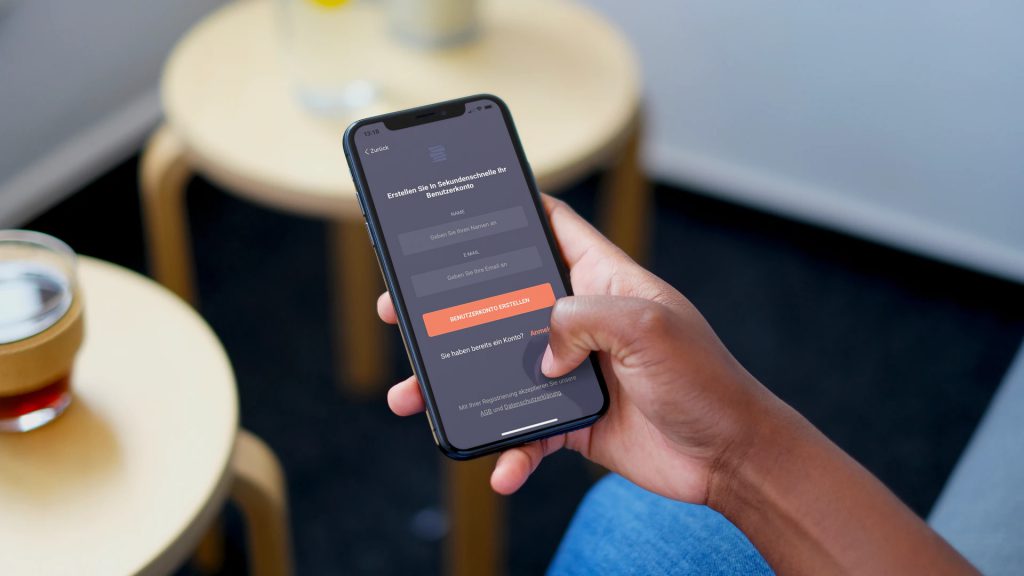 User management in the dashboard
If the user logs on via social login, an account is created in the user administration – just like when registering directly via email. There, the user can be managed just like all other users. You can give the user certain rights or give him access to other channels. You can of course delete or block users again.
In the app, users can add or change their profile as usual. If the users consent to the forwarding of their email (this is necessary for data protection reasons), the users also receive their own password via email, which they can now use regardless of the social login.
There is also the option of specifying which channel or channels the registered users should have access to. So you can not only enable more functions such as commenting or chatting, but also allow completely different, special content to be part of after registration. This creates exciting incentives. And there is the possibility to determine which user role the registered users should get. You can do a lot with that too.
As you can see, the possibilities are extensive and varied. From the user's point of view, registration is extremely easy and for editorial and administration purposes there are opportunities to make anonymous users known fans, followers or even paying members.