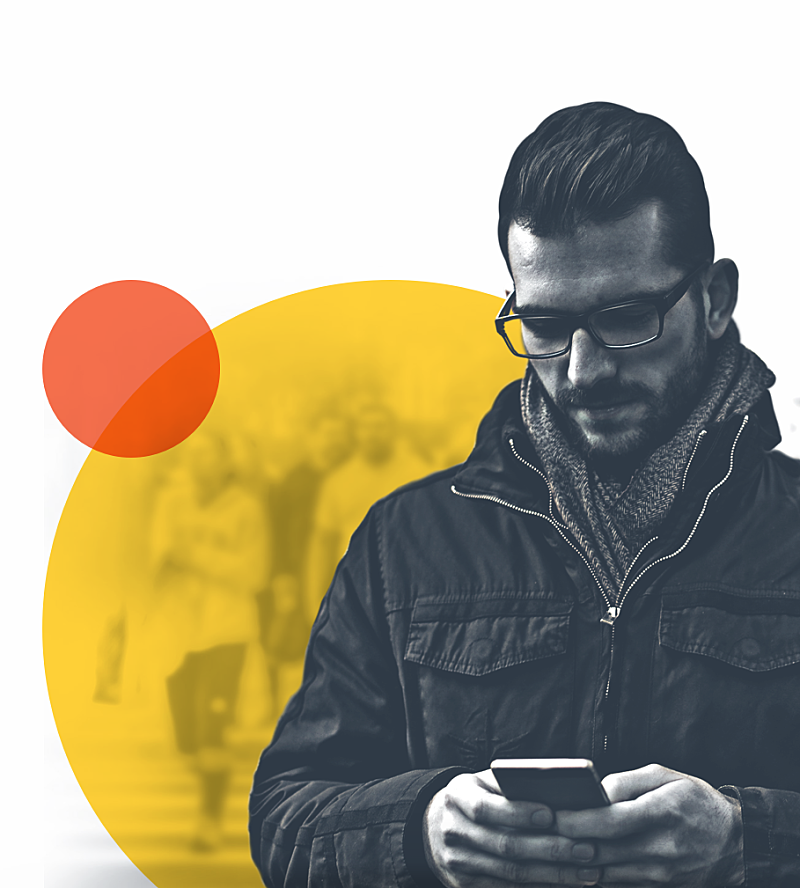 The current pandemic, with its drastic restrictions, questions a lot of what we're all used to. Communication in companies in particular, but also the exchange within communities of all kinds, faces new challenges. Uncertainty was rare among employees, managers, but also in private, i.e. so big with friends and family. Our entire society is challenged by the virus – many have never faced such a challenge.
The elimination of interpersonal contacts and the consequent use of digital tools for daily work is one thing. An amazingly fast learning curve takes place here. But there remain operational, content and, above all, emotional challenges in dealing with communication within your own "community", within your own workforce. This affects both your own messages in the direction of the target group, but also the management of the community and dealing with users, colleagues or members themselves.
Good crisis communication focuses on people's feelings.
In the following we want to go into this especially from the perspective of communication experts and editors, who are challenged here every day. The focus is on three areas:
What people currently need
How should you react
What are the essential guidelines
What people currently need
There are two types of people in every crisis: people who need help and people who want to help.
These are the same people at different times, in different situations.
Your target group currently has more fundamental needs than usual. This includes:
People are looking for reliable information
People don't want to feel left alone
People want to feel useful
People want to understand and process the whole situation
People are looking for reliable information
We are experiencing a time of uncertainty and radical change. Your target group is looking for reliable, well-founded information and advice within the workforce and community. Experts play a major role in the media. Give expert voices a platform yourself. Make sure everything you share is up to date and verified – if possible, share links to your sources. Curate corresponding reports from third parties, for example in your own mix. This can often only be done quickly enough with your own content.
Make sure that it is always clear when the content and information are from. Because at the moment a lot is overtaking within hours. Up-to-dateness becomes a critical factor.
People don't want to feel left alone
In every community, regardless of whether within a team, an entire company or another "community of interest", it is about the connection between people. The pandemic isolates us all and physically cuts these connections. Find out how you can digitally capture this and how you can involve the more isolated colleagues or members. Give users a sense of belonging, make them feel welcome and show you how you can get involved.
This is not just the video chat that replaces the personal meeting. This can also be a weekly discussion topic or a daily survey to which users can contribute.
Routine can help establish normalcy; see if there are opportunities for your community to meet regularly around a call or activity, such as a current discussion topic. As a platform, tchop offers a lot of opportunities to get feedback immediately and easily from all or individual users – now is the perfect time to do this regularly.
People want to feel useful
Find ways in which people can support and help each other. This can be creating individual forms, a short internal presentation or training individual colleagues. Encouraging employees and members to share knowledge has many good effects right now.
There are often experts in the community for many special areas. Now is the perfect time to use this know-how creatively. It is worthwhile now to look outside of your own user or workforce and to get together with non-profit organisations or local associations, for example. Solidarity in practice makes a company and every community stronger, also externally. Those who help others also create self-confidence for themselves and their fellow combatants.
People want to understand and process the situation
Losing normality scares many people. Our feeling of security is disturbed. This puts many in your target group under emotional stress, people understandably have fears and worries – of different, often very individual types.
Many want to share these worries and thoughts, want to get relief from them. That is also why the exchange among each other is so important right now. An exchange that can and may go beyond the purely professional connection. Their role is to show compassion and to make everyone feel heard and understood.
It also makes sense to encourage people to get rid of worries and fears, to exchange ideas and to speak out. Whether in the comments on a certain topic, in a public chat group or even confidential in a private chat. The possibilities are many.
How should you react
At fake news
Today we see in social networks that many people share and discuss misinformation about the disease and its spread. This is usually not done with the intention of causing damage, but actually to help others – many users find it difficult to distinguish between correct and incorrect information. Your users also quickly trust sources that they themselves find to be untrustworthy.
You should of course delete posts or comments that come from questionable sources or even provide information. If you recognize a pattern in the subject itself, it often makes sense to write your own article or share a reputable source in order to quickly and accurately correct misconceptions.
The colleagues at First Draft News have put together here some information and interesting links on how to deal with fake news. . The checklist at the end of this article is particularly useful.
Be prepared for many questions
Depending on the size of your workforce or community, there can be a lot of questions about individual topics. It is important not only to be well prepared for this, but also with regard to the process. Your own positions and messages must be able to be used clearly, quickly and, above all, stringently in the conversation. Well-organized internal processes are particularly important for this in larger groups.
For journalist organizations, the American KPCC has created an excellent document on the process of such a community engagement. It shows how to prepare structurally for a large number of recurring questions.
It is also important to create a place in your own app where users can find recurring, important questions quickly and reliably. This can be a special mix or even a separate channel. Answers to many questions in word, image or even sound can be kept properly prepared.
For stressed, frustrated or even angry users
Patience and friendliness are currently more in demand than ever. The emotions are maybe a little more common right now – both in the comments and in the chat groups.
You have to stay calm more than usual, support users constructively and be compassionate. However, do not tell users that everything will be fine if it may not be or they don't know it themselves. Honesty, compassion and asking questions can do more here.
Be human and ask your users about their condition, their opinions and their feedback. Ask users to honestly comment on things or to answer questions at any time.
What are the essential guidelines?
In the crisis, many tend to forget their basic goals and guidelines a little. It makes sense to focus on it right now. The mission of employee or member communication should be more sustainable than this crisis. In addition to Corona, your community has needs that you shouldn't forget.
Check these guidelines out for yourself and your team right now. Go through these together and update certain standards if necessary.
Nevertheless, there are a few operational precautions to be taken at this time. No communication department or editorial staff should depend on a single person at important points. Make sure that someone you trust has access to administer the community. If other channels such as e-mail addresses are used for complaints or problems, this person must also have access.
Good crisis communication, especially now, focuses on people's feelings. Communication managers, HR departments and managers have the opportunity to build a positive relationship through empathy.
If we then return to an "orderly everyday life" at some point, we will remember how people and users were spoken to and dealt with during this crisis. Whether we felt we were sitting in a boat and looked for and found solutions together. Whether we were seen as human beings, in a deeply human crisis in which everything that was familiar was turned upside down.
This is a special opportunity.
Please pay particular attention to your own physical and psychological well-being.