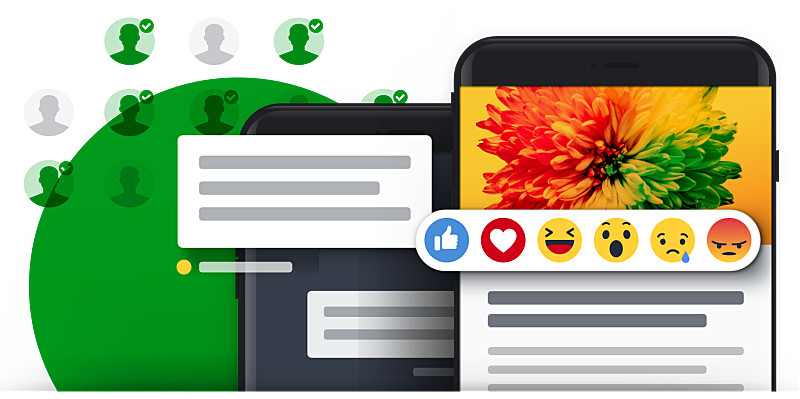 The newspaper extinction of the past few years primarily affected numerous local newsrooms and organisations. There are already many regions in the USA without their own regional newspaper. A trend that threatens to continue in Europe. But new ideas, ventures and also the existing market participants are now doing a lot to counter the negative trend: between nonprofit journalism, small newsrooms, membership models and regional digital-only startups, a lot is happening in the area of ​​local news. Probably just a start with more to come. And we think that's a good thing!
Today, news are primarily consumed on the go. The smartphone is the number one device to follow what is important. There is hardly a successful paid content strategy of a major news brand that does not include an own mobile premium app. Having your own mobile real estate is a central component of a strategy that puts a focus on owning and monetizing direct user relationships, which publishers don´t own on third party platforms.
However, many fear the costs associated with developing their own mobile apps. This is where tchop comes into play with a full end-to-end solution that also allows newsrooms and teams of any size to expand their own product portfolio with real apps without a big operational and financial risk. And to benefit from a continuous improvement process that not even large publishers can otherwise afford.
But tchop is much more than a simple news app framework. Our platform combines editorial news with community features such as comments, likes and a secure real time chat. We believe that journalism needs to not only enable, but also host conversations on owned platforms, on their own websites and also apps. Controlling the direct customer relationship is what counts in the digital world.
Merging content and community in one product results in a lot of exciting possibilities – especially in the area of ​​local news communities. So we though, why not write down a few ideas. Though we bet, there are many more.
A place for really all the news and content
tchop is not just an app-as-a-service framework, but above all a powerful content curation platform that allows content from different sources to be combined in an exciting, mobile feed – curated automatically or manually. With classic content management systems, the integration of multiple digital sources and streams is often time-consuming and complicated. At tchop, this is made easy and efficient with just a few clicks.
As a rule, your own editorial resources are limited and you already have your hands full with the existing channels. Curating existing content is therefore often an effective way to deliver a highly topical news with limited resources. tchop combines automatic content integration with manual curation. On any device, simple and efficient, no matter where you are. With just a few clicks, interesting links and content can be created, edited and published.
Our idea: the simplicity of social media paired with the control and quality of editorial content
Every major city or region has its own local blog, twitter influencer, youtube star or multiple small business producing content. There are reports from the police or the official announcement of the city or local companies and personalities. Sometimes there are even interesting podcasts or newsletters. There is rarely a lack of content – but often a lack of quality and context.
With the integrations (details here) from tchop, content of any kind can be efficiently aggregated and curated. Create a place where users can find all relevant, hyperlocal content – with minimal resources!
One channel for every area, district or neighbourhood
Hyperlocal content and news thrive on proximity and relevance. This usually arises in a trulx hyperlocal context, i.e. not in the entire city area, but in individual areas, district or smaller neighbourhoods. tchop offers a multi-channel system that enables you to structure your mobile community into an unlimited number of different channels. Different (or of course all) channels can be assigned to users with different roles. Channels can be set up on topics such as the local sports club or a sport, current events or in general on certain categories. With just a few clicks.
Pro tip: Think in iterations, start with one or a few channels and then gradually increase the variety and regionality. Without an update, this is dynamically expandable at any time.
By the way, selected content can be synced to all channels. General categories, which are ultimately of interest for every district, like politics, business or culture are often suitable for this. In return, the individual district channels can make real hyperlocal content. Which brings us to the next topic!
Community reporters, hobby curators or contributors
tchop is based on the idea of simplicity. We empower editors and newsrooms ​​to easily contribute, curate and edit content of any kind on the go This also includes the option of being able to share and post content – as with the well-known social media apps – right in your own branded app. Or out of other apps. The good thing about it: It's really just as easy as sharing content on Facebook, WhatsApp & Co, so everybody understands instantly.
From our experience it does not always make sense to give this right to every user (even if this is possible, more on that below …). Nevertheless, engaged experts with a lot of know how often emerge in the community who not only want to comment and chat, but can also regularly contribute content themselves. Sometimes they even can be assigned to become the chief curator of their own section or channel (e.g. because they get involved for the local football club anyway with their own blog).
This is easily possible with tchop! By assigning the appropriate rights, users can enable the relevant functions temporarily or permanently for dedicated users. Of course, this is also a feature with which you do not have to start from scratch, but which you can introduce step by step as soon as you get to know your own members better and as soon as appropriate users have been identified.
Our idea: your publication becomes a platform itself, a news app becomes a real community – because everyone can get involved, everyone can easily participate, but as an editor you have everything under control. So you decide how social your product should become.
Expert chats in "read-only mode"
tchop empowers both open and closed chat groups. There is also the possibility of so-called "read-only" chats. Only users selected by the editors can discuss here, but everyone can read along. This is ideal for exchanging ideas with experts (think of a "chat interview") or a selected group of participants who chat or share content on a specific topic. Anyone who wants can read along. And if you want to join in the discussion, you can do that too – the administrators can add or delete users at any time.
The chat can of course also be advertised via content, push notification or email. And if you missed the live discussion (pro tip; just add a "Live" note in the title while the chat is running), you can read the entire chat history in one peace anytime later. An exciting editorial format that wonderfully complements the other content and news.
Confidential 1: 1 chats
Of course there is also the possibility for users to communicate confidentially and securely with editors, curators or with each other via confidential 1: 1 chats. Again you have control how far certain user roles should be permitted.
Fast and direct communication with the editorial team is usually particularly useful. This can be used in both directions: Users can contact individual curators or editors at any time with questions, ideas or comments. The 1: 1 chat is not only an efficient, but also a learned form. It promotes a direct, personal connection and is much better suited for mobile communication than classic, formal email.
The ability to simply write a message to users is also practical in another case: if the editorial team wants to address individual users themselves. This can be done as an automatic welcome message (e.g. when onboarding new members) or targeted based on a comment (if it turns out, for example, that a user has expert knowledge.
Regardless of who writes who first: Most importantly with every message, users receive a push notification, as with WhatsApp or other messenger services. A push with your own brand, from your own app, which also engages and brings back users to the app.

There is no other (and not better way) to place your brand on the smartphone (and on the lock screen) of your community!
Open chat groups
A true "classic" are open chat groups that are permanently offered on certain topics or that are occasionally offered in the context of a subject. Users can enter and exit like in a virtual "chat room", participate in the discussion or simply follow the whole thing. Such groups can also be used for the aggregation of "User Generated Content", because users can post links, images, tweets etc. here. The best content can then be trnsformed and edited within an article or post (e.g. in a picture gallery, your own article, etc.).
In general, the experience with such groups naturally shows that they have to be focussed enough. Otherwise the group will simply become too large and the discussion will quickly become confusing. Depending on topic and target group, active moderation is also useful. Either way, chat groups only make sense if the number of users remains manageable. For the exchange within the community, content-related comments are otherwise better. This brings us to the next point.
Comments and threads
On large social media platforms, content-related comments are the main driver of exchange within the community. So the way comments work in the news feed of your tchop app is very similar.
Comments can be activated and managed flexibly for individual content in the dashboard. Users can not only comment, but also quickly reply to other comments or "like" other comments. This paves the way to the real secret sauce on mobile: Push notifications based on your behaviour in the app. Because, of course, as a user I get push notifications when other users like or comment on my comment. Or if a content I liked received a lot of comments.
Thus, as a small hyperlocal community, you can benefit from the mechanisms of the large social media app that successfully engage and activate users to come back more often. This "behavioral targeting" of personalized push notifications is the key to not just engage with users, but really keep them.
Polls and feedback loops
A true community lives from user engagement. In addition to the chat, comment or like functions already mentioned, this engagement can also be specifically addressed through surveys. tchop allows the integration of any feedback tools such as Survey Monkey (more on this in this blog post). Basically you can integrate any existing tools you are already using easily.
We can particularly recommend a tool called Typeform, which we have also integrated more deeply. With Typeform, editors can create surveys in different formats (text, multiple choice, with pictures, etc.) that work equally on all devices. Also Forms can be created easily (e.g. for event registrations). Again with push notifications, you can point users directly to important surveys. Anyone who did not complete the survey within a certain period of time can be reminded of this with another push message.
As you can see, the possibilities for hyperlocal news communities are numerous. We´ve only focused on a few basic ideas here. And of course there are many more to come as we are continuously improving the platform.
Do you have any questions, ideas or comments !? Talk to us at any time!