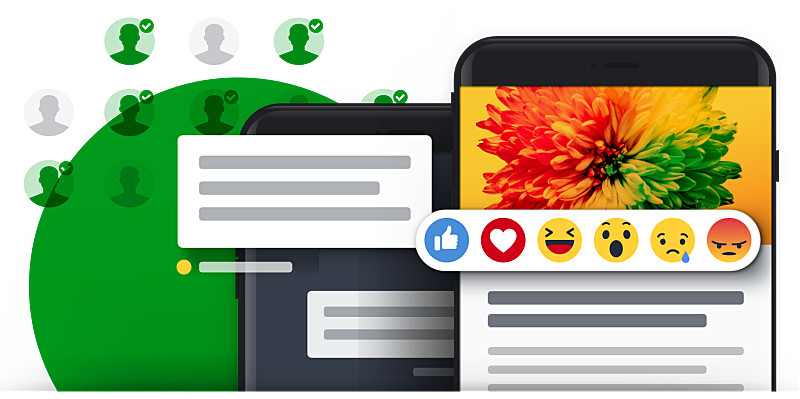 The use of community tools allowing any community to collaborate and communicate on a workstream is surging worldwide. According to the latest available estimates, the collaboration software market, measured at a size of US$5.16 billion in 2020, would reach $13.48 billion by 2028, registering a growth of 12.75% CAGR between 2021 and 2028.
Factors that drive this growth are adequately visible. The impact of a global pandemic, mobility restrictions, and the increasing rate of internet penetration globally is fanning the remote work culture like never before. Remote work paradigms – involving people, workplaces, and systems located in diverse locations – require tools and software to collaborate. 
The Role of Community Tools
What is the core role of these community tools in this world of rapidly expanding remote work culture? They serve a host of purposes. Apart from their live communication features, these tools empower teams with sharing, processing, and management of files and documents, both among users and systems.
To run your project seamlessly, you can take the help of these tools, irrespective of whether you are running a group of two or several entities seeking a common platform to work with each other. Structurally, these tools can come in the form of collaborative software, apps, and online portals that find a use for business purposes, as well as for leisurely entertainment and general creativity.
Quick and hassle-free transfer and reception of crucial information help companies leverage optimal growth opportunities while staying resilient to other sorts of infrastructural adversities. Yet, does each tool qualify on each of these parameters? You must have heard the names Slack and Discord in discussions around the burgeoning dominance of community tools. Are they the community tools you think them to be? To get to the bottom of this, we need to have a brief overview of each of these tools, the features they have, and the purposes they serve. 
What is Slack?
With more than 169,000 paying customers, 65 belonging to Fortune 100 companies, Slack is available in more than 150 countries. Business world stalwarts like Ameritrade, Uber, Netflix, Intuit, Expedia, and even the US Department of Veterans Affairs use this collaboration hub to bring together the right people, information, and tools to get the work done.
Among its most used features, the Slack channels help teams stay organized by equipping them with a common space for conversations, files, tools, and people. The Slack Connect feature expands the periphery of the service to help collaborate with teams at other companies the same way one does with their own. There are several other collaborative features like messaging, voice and video calls, file sharing, and more.
Slack's integration features help it connect with other services like Google Drive, Office 365, and 2,200 more. We are also offering a Slack integration to let teams move content automatically into your own app (see here). The workflow builder feature comes in handy to automate routine actions and communication for the platform to respond more like a human system than a purely technological one.
What is Discord?
Discord, compatible with desktop apps and browser support, is an invite-only platform for you to group into topic-based channels to collaborate, share and talk. To hang out with available members, all you need to do is enter a voice channel. People present on the server can see if one is around and pop in to talk. There is no need to make a call. 
In Discord, you can custom build a community of your own by giving members custom access with special powers, private channels, and more. Apart from benefiting from Discord's low-latency voice and video, you can watch your friends stream their games or share their screens for a collaborative session together.
Yet, with all these features, do Slack and Discord qualify as ideal community tools?
Slack and Discord as Community Tools
Slack can get quickly expensive if you are thinking about growing your community. The free version will only allow you to access 10,000 of your community's most recent messages. Although there are 2,200 apps up for integration, you can leverage only 10. When it comes to the entire community discussing together, Slack's free version only allows 1:1 voice and video calls between teammates.
Even when you subscribe to the Slack Pro version, the face-to-face communication with group voice and video calls is limited to a maximum of 15 participants. To get facilities like around-the-clock teamwork with 99.99% guaranteed uptime and 24/7 support with a four-hour response time, you need to upgrade to even a higher version than Slack Pro. You will have to choose Slack Business+.
Only when you upgrade to the highest available level of Enterprise Grid, you become eligible to access enterprise-grade security and compliance, such as HIPAA support and the Enterprise Key Management. It is only this version that can get you large-scale collaboration and alignment with support for up to 500,000 users. It is only with the Enterprise Grid version that you get tailored support with a designated account.
At a practical level, all the support you need to thrive as a community comes at a price that might not be reasonable for a small-sized company. Only when you have grown to a certain extent, both in your balance sheet and employee base, you can leverage Slack to manage your team and streamline your workflow.
Discord, seen more as a place for gamers to collaborate, also behaves prohibitively in many ways to grow a community. Apart from being an invite-only platform, it limits users and channels per server. The feature eventually excludes new members from getting an entry to popular servers and stunted growth for independent developers.
There are a limited number of native integrations and video chatting apps that reportedly lack the perks of image quality. Rather than a community tool, Discord resembles a social media site more, with its fair share of trolls and unethical users. It is when you get to a private server, you get a standard level of security.
With all these barriers to entry and discretionary access to features, it is difficult to call Slack and Discord the community tools that you need to build and nurture communities from scratch.