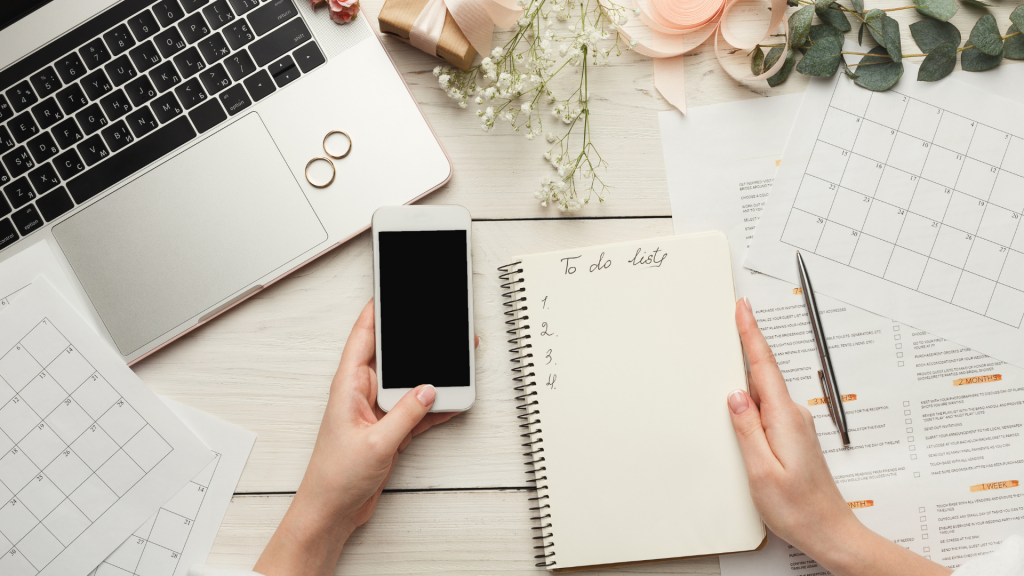 Launching your own app for your business is essential to stay in the competition. In fact, having your own app is no longer limited to large businesses. As per a survey by Clutch, a market research firm – 42% of small businesses already have their own app and 30% were planning to launch their app in the future.
You can even check the list of apps installed on your smartphone to find out how many apps belong to small businesses.
Although it makes sense if you are building a mobile app for your business and can be lucrative revenue sources, their low entry barriers make them more challenging to launch.
Why is the App Launch Strategy Important?
The very thought of launching a new app can be exciting and joyful considering the new revenue-generating opportunities.
However, if you fail to strategize an effective app launch, the money and resources you put into conceptualizing and developing a truly great app can all go in vain.
Therefore, if you want to boost your app's chances to stand out in a highly competitive market, you must plan the launch strategically.
This article will give you ten proven tips to help you ensure your app's accelerated launch and consistent growth.
#1 Define Goals
Always set realistic goals and do not set targets that are too steep to achieve. You should also identify your target audience while you are defining and scheduling your goals.
Once you know your target audience, align your goals according to their needs. Think from their point of view and answer questions like – Why will they use your app? What functions do they need? What is their purchasing power?
You can even post surveys on social media platforms to get answers from real people.
When possible, set smaller milestones leading up to the larger goal.
#2 Conduct Market Research
Check out the app stores and look for apps targeting the same niche. Download and use the top competing apps in the target niche to find out their strengths and flaws.
Read their reviews and ratings to know what annoys people the most and what people love about the top apps. Change features or functionalities within your planned app to ensure you include what people love and solve problems people hate.
In short, study your competitors and take advantage of their flaws!
The other place to research your market is Reddit threads and niche-specific public forums. People openly discuss their problems on these forums, and it is an excellent opportunity for you to come up with a solution through your app.
#3 Develop the App & Have a Support System in place
You can either outsource the development or hire a dedicated development team to work on your project. There are also ready to deploy, customizable app frameworks that cost considerably less than developing a new app from scratch.
It makes sense to develop the app for multiple platforms. The underlying design and framework can be the same, so it makes sense to repurpose the app to be compatible with multiple operating systems. However, if you are low on resources – target one platform to begin with.
Consider localizing the app if you are targeting a specific region. If your audience is multi-lingual, consider translating UI into various languages while designing the user experience. You can hire freelancers to do the translation job or seek help from community members.
Another crucial part of the app development process is documentation. Most apps creators do not think about feature documentation as a part of app development. That is a huge mistake.
Create a userguide and have it available on launch day. The additional benefit of a userguide is that it addresses the easy, common questions of your users, allowing you to focus on the most critical feedback.
#4 Create a Landing Page
Create a landing page to explain your brand and promote your app. Direct your target traffic to the page to promote and explain the benefits of the app. You can make it easier for users to install your app by linking app store downloads to your landing page.
Once your app is ready, share your landing page on reddit, forums and product launch platforms like ProductHunt/ Betalist.
#5 Record Demo Video Walkthrough
Most people like watching the features in action rather than reading about them. Showcase your app through a video that contains your app's best features and make sure it's short and straightforward. If the app has lots of features, do not make one lengthy video covering all the functions. Create shorter videos covering individual functions to ensure you satisfy the user's short attention span.
It is essential to grab users' attention through the video and convince them to try the app.
#6 Prepare to Get Discovered Through ASO
When a user searches for a keyword in the app store, they get a list of apps that best suits their needs. Getting your app to show up on the top of the list for specific keywords is part of the App Store Optimization process, also referred to as ASO.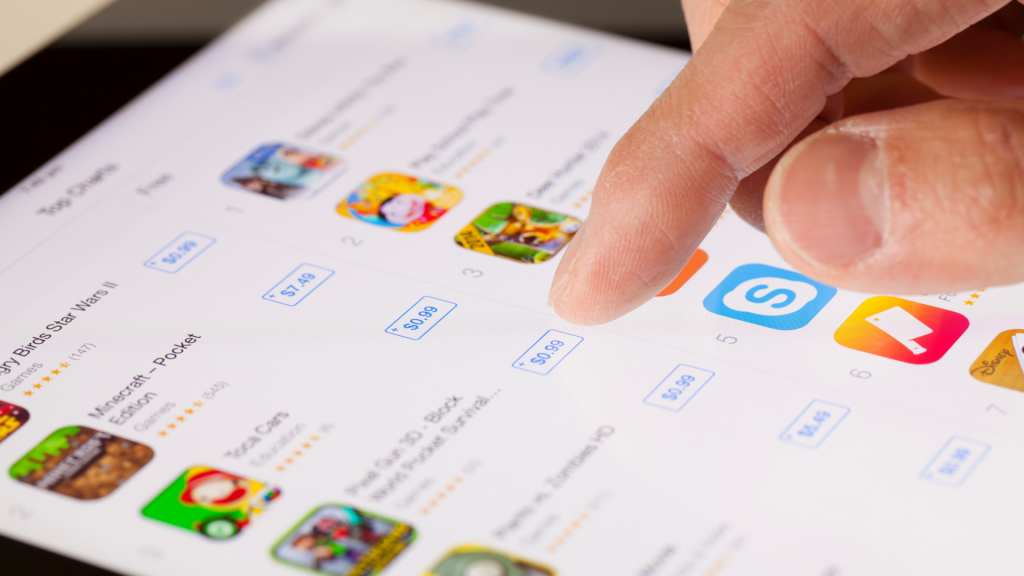 The core strategy to get noticed is to optimize your app around specific keywords that best describe your app or its market.
You simply cannot ignore ASO as it is an excellent way to get news users without expensive marketing & advertising campaigns.
#7 Do Marketing
Compared to App Store Optimization, marketing is a lengthier process and sometimes involves cost. We recommend an effective marketing strategy in a highly competitive landscape to complement the app store optimization we discussed earlier.
Marketing a potential app early on is essential. Instead of a full-blown marketing campaign at the time of app launch, gradually grow awareness about the app among your audience from the app's development stage and notify the interested users at the time of the app's launch.
To start, you can write informative blog posts and social media content to help your future audience. Later, you can provide helpful suggestions to try your app as a solution to their problems.
#8 Reach Out to Influencers
Compared to ads, which many users find intrusive, people are more likely to engage with suggestions from someone they've actively chosen to connect with willingly.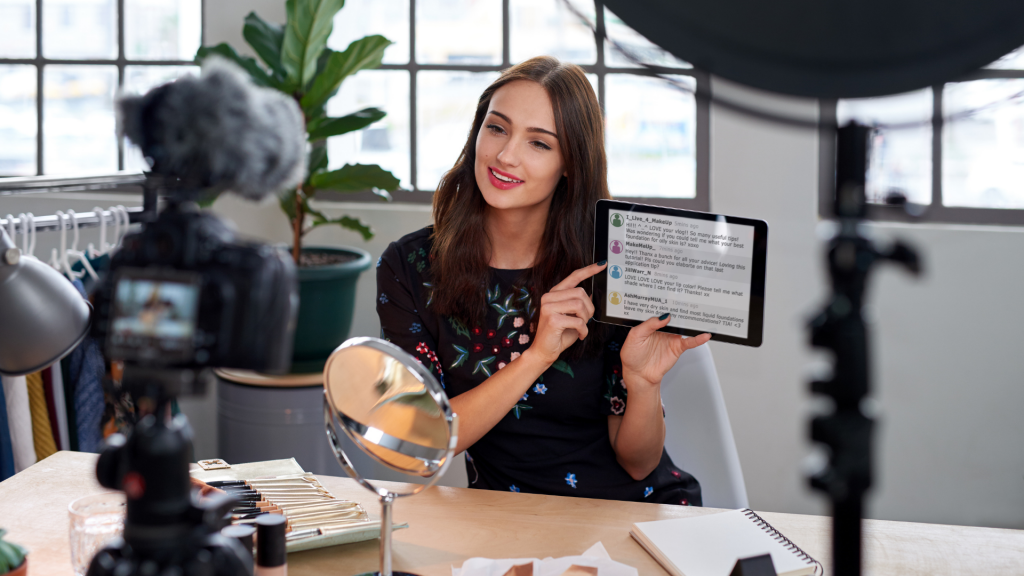 People trust an individual's (influencer) judgment because they know and like them personally, and they've previously opted into seeing their content.
You can research Instagram, YouTube, and Facebook to find influencers in your niche and reach out to them to promote your app.
In a survey conducted by MediaKix, 71% of marketers said the quality of customers, leads, and traffic from influencer marketing outshines those from other sources.
#9 Conduct Beta Testing
Get real user feedback before launching your app. Feedback from your team is often not enough to pinpoint possible issues and improvement opportunities.
Have some of your target users beta-test your app and tell you what can be improved. Beta releases can also reveal bugs, test interactions, and other implementation-based things such as compatibility issues. To get more users to try your in-development app, you can offer them free access to app features or exclusive discounts when the app launches.
Getting to know real users, their perspective of the app, and their problems are fundamental to develop a successful app.
#10 Prepare for the Launch
Decide on the launch date only after you've checked off all the other recommendations in the list. Especially the marketing and beta-testing are of critical importance before a launch. Also, check that your launch date does not fall on the same day as some special event in the target niche!
Complement your marketing efforts with a press release for the app launch to further spread the word about your app. Consider listing the app on Product Hunt or similar new app launch platforms to get the initial traction.
Devise a strategy to reach out to new users and ask for their feedback. Take any negative feedback constructively and start working towards a solution. You can also suggest happy users to leave helpful reviews on app stores to guide other prospective users.
Reply to all the initial reviews or comments on the app store and thank users for trying out your app.
Conclusion
Remember, app launch is just the beginning of your journey. Your work does not end once you launch your app. To keep users coming back, you must think about making the app an excellent value for users.
Plan regular app maintenance and development of new features as the demands of the users grow. You will also need to continue marketing and user support to keep getting news users and support the existing base.
All in all, launching an app is an exciting process, and your efforts will pay off when the journey well planned. By deciding to launch an app, you are building a base for the upcoming years to come.
Be it an increase in revenue or the reach of your brand, apps are of crucial importance today, and soon they will be vital for the survival of a business.
At tchop, we offer a ready to deploy, easily customizable, tried, and tested framework for your apps. You can discover our platform for free before deciding to tune it for your business. Get started today.