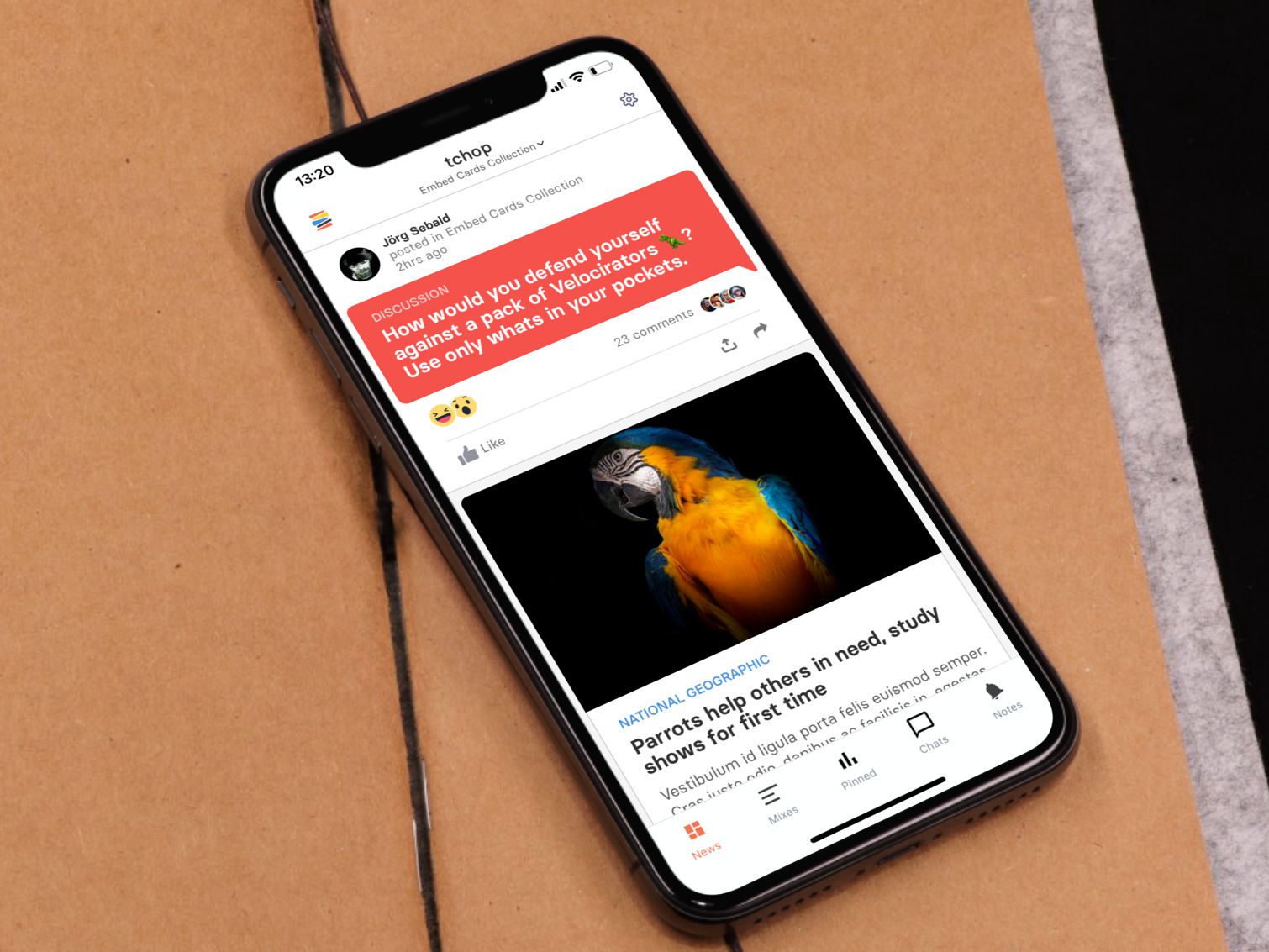 There are many ways to discuss and exchange ideas and opinions in your own tchop-based community. In comments under articles or social media posts. Or of course in open, private chat groups or even in 1:1 conversations (read more about comments here). This differs in detail with the structure of a classic forum. Comments can also be activated under text cards. The best comments live prominently in the news feed. Nevertheless, it is primarily also about the content of the card – and not ONLY about the discussion. In a classic forum, however, it is really primarily about the discussion itself
With a new card type, we are now expanding our platform in this direction as well. Until now, this was already possible, but had a few disadvantages in terms of appearance and UX.
New card type: Thread
A forum (or classically known as a bulletin board) is a digital place for sharing thoughts, opinions and experiences (find more about threading here). Forums are usually subdivided into different sub-forums according to topics. Moderators or even normal users* could ask questions there, set topics to request feedback and opinions on a particular topic.
With the new card type, this functionality can now be easily integrated into your own app – as part of the news feed or as its own, separate area. I.e. as a separate mix or also a separate button at the bottom (and thus always within reach).
Threads can be created very easily in the respective mix, just like any map. You only need a short text (with a maximum length of 280 characters). This sets the theme and tonality.
Visually, threads stand out from the other cards and they also behave a little differently. It makes sense to highlight them as a place of discussion with the primary color of your app. This adds branding and makes the start of a discussion more appealing for users.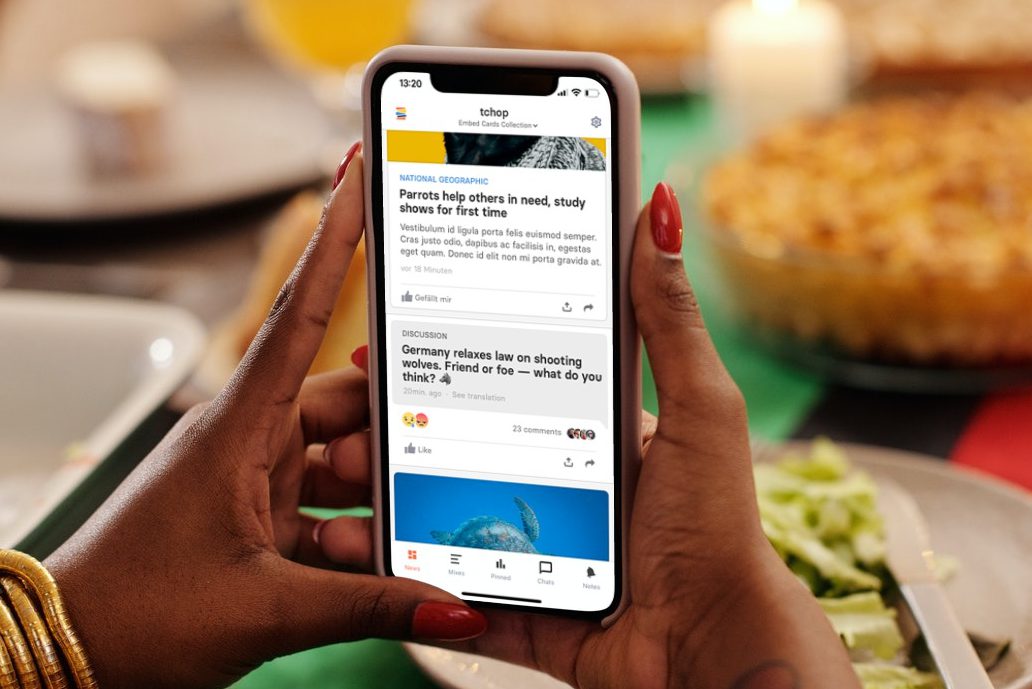 Clicking on the card directly opens the comments section. This works in the same way as under other cards with comments, replies to comments and likes. The size of the card dynamically adapts to the length of the text, so that even short topics are shown to their maximum advantage.
Full flexibility to mix content and conversation
An exciting feature is the possibility to update the timestamp of the threads with the last comment. This automatically ensures that much-discussed topics remain at the top of the newsfeed – even if a lot of new news arrives at the same time. Even in a mix full of threads, this leads to the most discussed cards being displayed at the top.
Otherwise, these cards work like all standard cards: they can be easily and quickly sorted, moved between mixes, published, copied or removed again. They can be bundled in their own area and / or prominently run in the news feed and thus make it more varied.
Under certain circumstances it makes sense to limit the discussion under content maps and to activate the exchange primarily under such threads. But this is ultimately a content-related, conceptual question. The corresponding functions allow simple, detailed control.
Powering moderation and engagement
It is, of course, also possible to moderate discussions in chats for editors and administrators in the dashboard quickly and easily. Unpopular comments can be hidden, while particularly good ones can be highlighted under the map (and thus in the News Feed). Of course, users who have attracted negative attention can also be blocked at any time. And the blocking list of unpleasant words also applies in the threads.
Before you start with the first topics: to be able to use the new functionality in the app, an app update is due. This will be carried out promptly in consultation with all our customers.
Just contact us with any questions or comments.
Happy Threading 😎