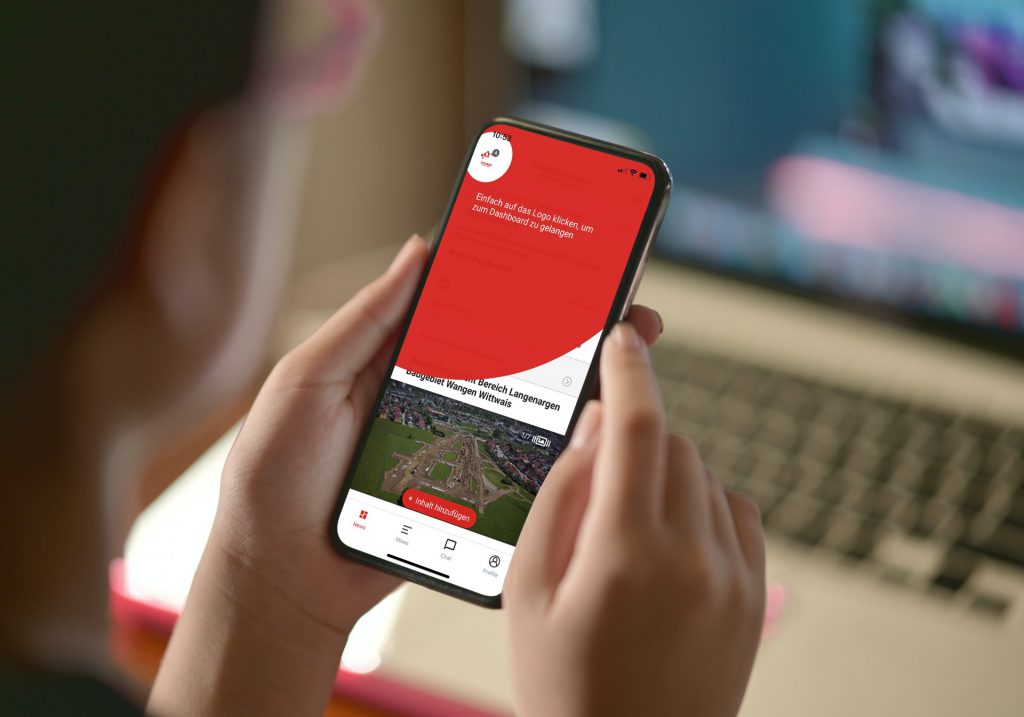 As so often in life: Love at first sight has a lasting effect that sometimes binds us to another for a lifetime. This is similar with mobile apps. Because the first impression after downloading and launching the app usually determines whether we give it a chance, and the app gets the chance to achieve what all successful apps manage: the formation of a sustainable, lasting habit.
In practice, many apps do not manage this. Maybe the user didn't even look at the app properly or didn't find or understand exciting functions? Maybe she/he expected more and was simply disappointed?
This is exactly where app onboarding comes in, which tries to optimize the first interactions and content in the app so that users return as quickly and often as possible. This is often the primary objective in the usage scenarios of our clientele. The aim is to maximize engagement and, in the best case scenario, turn the user into a "daily active user".
We offer our customers various options for using different content and tips, with their own texts, sequences and an individual focus (more on ideal onboarding here). Good app onboarding always adapts to the app and its own goals. For successful implementation, we see the following success factors in particular:
Less is more
In terms of content, there are various methods to introduce a new user to an app. These include the welcome screen, advance slides, and guided tours (see also "5 UX Tips to Master Mobile App Onboarding" on Medium). Regardless of the purpose and goal of the app, the following always applies: No one wants to be lectured and learn something about an app at the beginning; users simply want to use an app as quickly as possible. Preferably in a playful and intuitive way, i.e. they want to discover the application themselves. Everyone does this in their own way. You don't have to explain individual buttons if you can just quickly test the button yourself with a tab or click and find out what's behind it.
No constraint
Most target groups are heterogeneous, i.e. while some users are technically very affine and experienced, others are rather inexperienced and need more guidance. Everyone has different prior knowledge, everyone has different skills. Affine users should therefore be able to quickly skip tool tips or a tutorial. Otherwise you risk annoying valuable parts of the target group right at the beginning.
Data is exciting, but not everything
Many customers take advantage of the opportunity to get to know the user better, for example, via a simple multiple choice questionnaire, and to qualify him/her. From this, user groups or types can be formed, which in turn can be used for other things in the application in different ways. Exciting! The disadvantage: such a questionnaire should definitely be voluntary, because most people actually want to get to know the app first before they want to invest the necessary time for such a survey. Therefore, it is often better not to do this right at the beginning. We remind you of point 1.
Simple, short wordings
In view of the above points, it is important to keep the wordings – whether in the welcome screens or the tool tips – as short and concise as possible. The more concise and shorter, the better. No one wants to read a lot when they're actually trying out their new, just-downloaded app. The tone should be playful, personal and positive. The point is to whet the app's appetite, not to explain a complex technical process (even if there is one behind it).
Step by step
Not all necessary or useful information and tips on exciting content or functions have to be included in the first session. Our Tool Tips solution allows a flexible distribution of the tips in any order over the following user sessions, so that the user gets a new tip in each new session. As we said: less is more! And it is precisely this step-by-step approach that helps to slowly introduce users to the functions and possibilities of the app.
As part of the set up process, we help our clients choose the right strategy, the optimal structure of the tool tips and the wordings in the welcome screen. From the experience of many projects we know that the above factors are important, whether it is an employee app or a news app for specific business target groups. Users remain users on a smartphone. The better we understand what makes them tick in the first few seconds of using a new app, the more likely we are to build a sustainable, successful relationship with them.