Why not check out your own content in your own free app now, in under 5 minutes? Impress your peers in your next presentation or interview. Show your friends and colleagues some new ideas.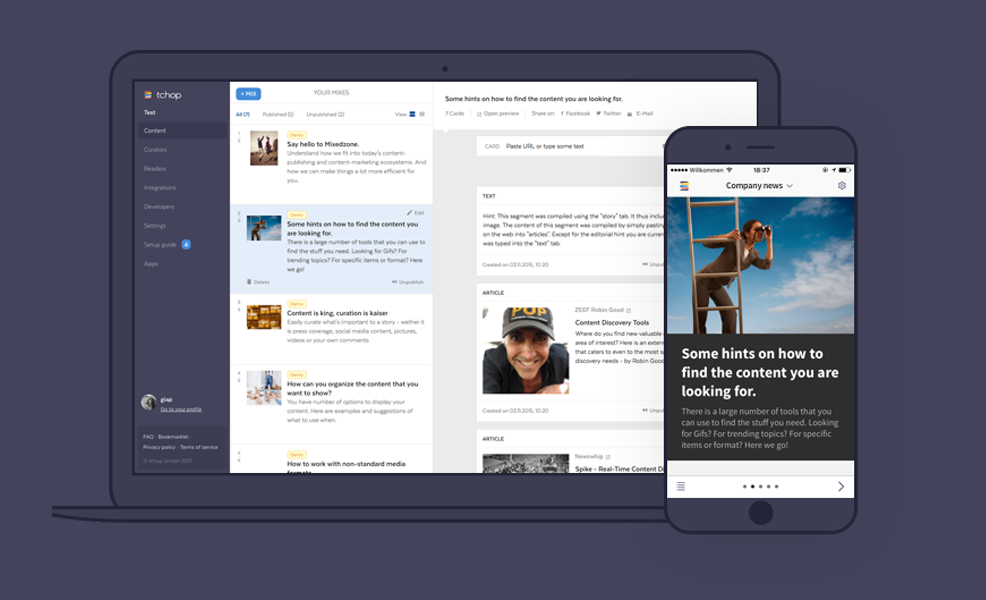 We only charge for Enterprise Plan which is pretty top notch – tchop pricing page.
With free registration and free sign up so you can get started straight away.
Request a demo or simply start building your new app right now, here – tchop.io
Reach us through our chat on our website.
Start chatting to us…and we can walk you through it.
Instant results
Easy to work with
Convenient to use
Direct marketing
Tracking user response
Huge viral potential
Mass communication made easy
Niche not highly concentrated
Microblogging benefits
Mobile payment
Related links:
Why you only need one app for a successful business.
Step-by-step guide how to get started building your own app