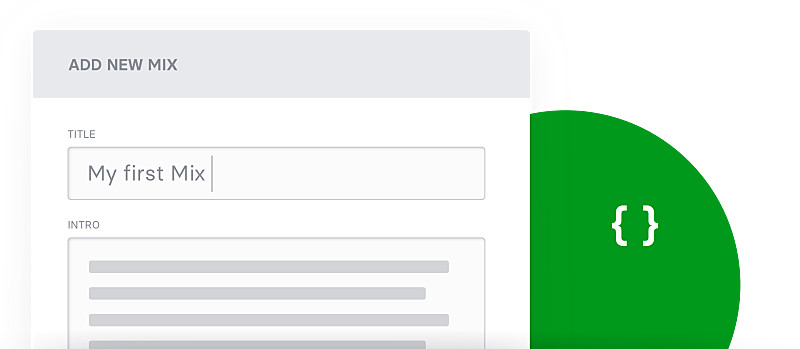 Let's delve a little deeper into "mixes" and how they are built to work for you.
In our previous blog post we talked about how using one app is a clever way for your business or brand to succeed due to the fact that the tchop app service is built on the idea of "Channels and Mixes", so you can speak directly to those that matter when it matters. If you haven't read it yet and want to, here's a quick link: Here's why you only need one app for a successful business.
So, to delve a little deeper into "mixes" and how they are built to work for you, this blog post is going to explain about the ways you can use a mix for better business communication.
What are mixes and why do I need them?
A mix tells the story.
Mixes provide context, depth and order to your conversations meaning, less time catching up on conversations and more time moving plans forward.
Automatic prioritization, so you can just get straight to work.
Mixes can be curated lists, articles or host a list of posts, like in a blog.
Mixes can display as a list, ticker, or with no added display info.
Mix "cards" can link to content or be content itself.
So whether your story is to guide your Sales Team while they're out on the field or on-site, give a presentation to clients or drive action from your customers or employees, you do this by creating a "mix" and filling it with the relevant "content cards". Take a look at this image where it shows you the build of a channel, mixes and content cards…
Channel name: "My Company News"
Mix titles:
"Business Insights" > with content cards: article url, article text, image.
"Product News" > with content cards: image, text, image.
"Web Recap" > with content cards: article url, article text…
In this video you can see the 1st mix is created for Employee Communication where you can speak directly to your employees and teams, informing them of a new member of staff, new products that you are selling/buying, and even travel info for meetings etc..
These are just 3 simple mix examples of how you can use an app to speak directly to your clients, customers, stakeholders and employees.
The 2nd mix in the video, shows how your Sales & Marketing team can scroll through up-to-date graphs, statistics, and instant conversion rate info etc. to help guide them in their daily tasks and meet targets.
In the 3rd mix, you can see how a whole range of industry news topics can be distributed easily, so whatever it is your brand or company does, you can feed all sorts of relevant up-to-date google news, twitter posts, facebook and instagram posts as they happen, directly to the smartphones of the people that matter to you and your project or business.
tchop tip: Learn how to use our rss feed integration so you never miss out on any of the latest news. Get all up-to-date news and social media postings automatically posted directly to your app. Here's how to do it – Three easy ways to add web content instantly to your app using URLs, RSS Feeds and Slack Integrations.
Give it a try. It's free, quick and easy – get started at www.tchop.io