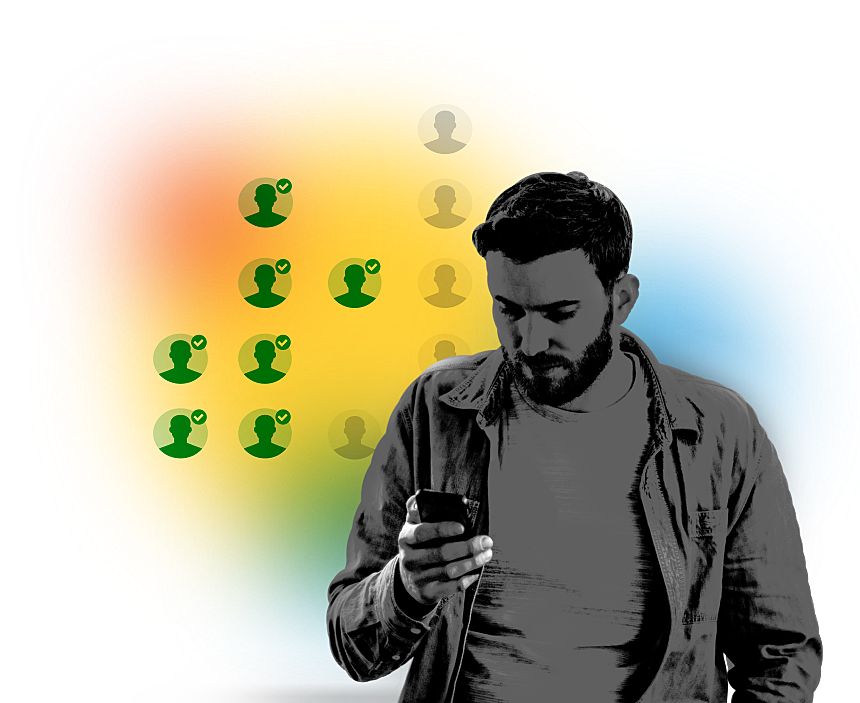 The right invitation of new users is an important success factor for the launch of your app, because your staff or community expects maximum simplicity. No one wants to go through many, complicated steps from downloading the app to signing up. It has to be quick and easy.
If there is already a user login, e.g. as part of an existing SSO in a company or with a publisher's subscription solution, users can simply use their existing data. After downloading the app, all they need to do is log in with this data.
However, there are many customers who either do not yet have user accounts (e.g., customers with a large number of newsletter subscribers) or for whom synchronization with the app is not desired or even possible. For these cases, the so-called "Magic Link" offers an exciting new option for user onboarding.
Passwordless authentication
For several years now, the magic word in modern user* authentication has been the term passwordless login. Passwords are often a crucial weak point in terms of security. As a result, many believe that it may not be a good idea for users to create or permanently store their own passwords.
The key to this is the so-called "Magic Link" (read more here). The magic link allows a customer or employee to access their app instantly without having to enter a password. Magic Links can replace passwords or offer a simple alternative. After all, who likes to enter passwords on a smartphone?
The process from the user's point of view is very simple: he receives an email with some instructions and a link. In order for the Magic Link to log the user in, the app must be installed on the smartphone. If the user then clicks on the link on his smartphone, the app opens and he is automatically logged in with his email and a predefined passcode. He does not have to enter or do anything else.
Security mechanisms
Technically, the link contains – encrypted, of course – all the necessary login data of the respective user. I.e. it is of course important that the Magic Link does not fall into the hands of strangers and is also not unrestrictedly usable. That's why the link is only active for 48 hours and can be clicked a maximum of three times. After that, a new link must be generated (this is easily possible at any time anyway).
It is important that the communication of the principle in the email is clear and understandable. Of course, the link only works on the smartphone – and only if the app is already installed.
Simple user onboarding
It gets exciting when you consider the possible uses of the Magic Link. For example, if you are the provider of a newsletter and already have thousands of subscribers, and you want to easily invite them to your own mobile app community with their own accounts – it's easy. Without anyone having to laboriously register.
Our platform enables the export of Magic Links for thousands of users in a structured format. This format can then be used to add the individual link to your own invitation email. Usually an email software like Mailchimp or similar is used for this purpose. These tools allow such personalization in a simple way.
This means that each user can receive a personal invitation to the app. This email then only needs to contain the following:
a few nice introductory words (never hurts..)
the universal download link (which then automatically redirects to the right App Store)
the magic link with the hint to click it only AFTER installing the app
In addition, we recommend as a "Back Up" also the specification of the individual passcode. This can alternatively be used for a classic login in combination with the email address. Should anything go wrong with the link, this is an always working option that most also understand and know.
All in one email
This simple way makes extending their community into their own app as easy as can be. And those who don't respond to the invitation in the first step can be politely reminded with a bit of time (because we track who has already signed up once and who hasn't).
In the app, the user can then quickly create a profile with a picture. Finally, he or she is immediately ready to go with name and account: Users can directly comment, like, chat, and much more.
All this without ever having to manually enter an email and password. Just by clicking a link in the invitation letter! 😎
For further tipps and tricks around the topic "user onboarding" we highly recommend to read this article.