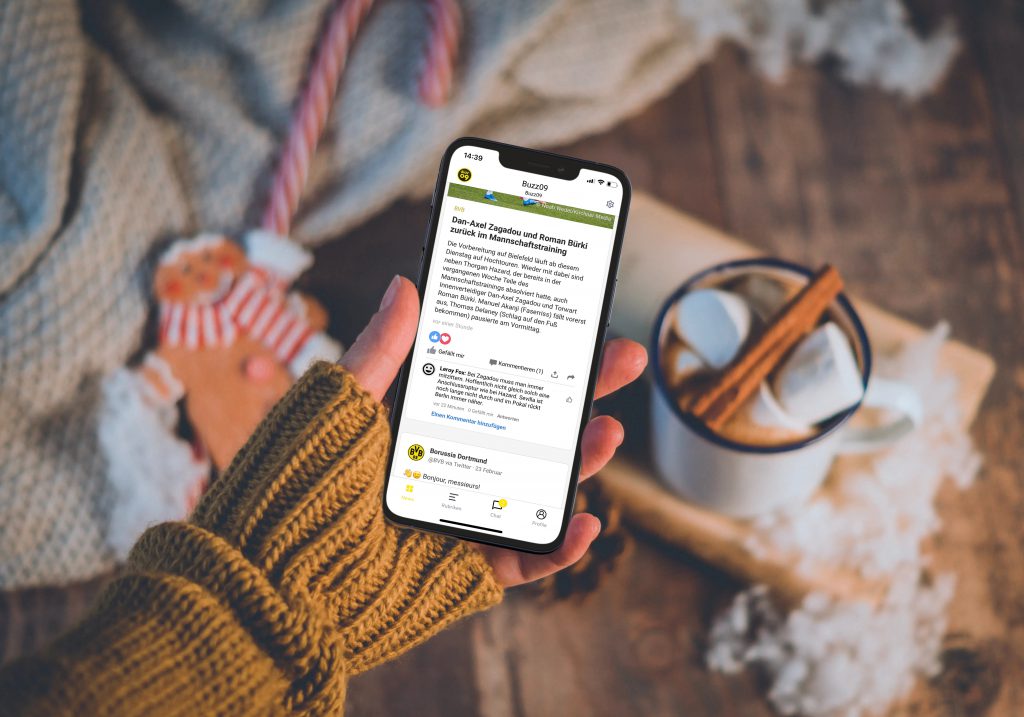 Digital communities are the next big thing in the internet world. Such communities focus on a single vertical, passion, goal, or are part of an organization. But not all online communities prefer massive social media platforms like Facebook or Instagram due to lack of control and brand-specific customizations.
However, creating and managing your own community platform can be a daunting task. A custom-built community platform needs a team of project managers, SEOs, authors, moderators, developers, designers, and a reliable framework for your app. These requirements become a significant detractor why small and medium businesses shy away from creating their own online communities.
This is where tchopTM comes to the rescue. tchop™ is the first ready-to-use content, curation, and conversation platform that lets all size teams deliver a seamless mobile user experience. This enables enterprises and publishers to instantly setup their own mobile content and communication hub. It has everything you need, including web-based content management and native premium apps for iOS and Android.
tchopTM solves multiple problems with its innovative approach. As a brand, you get a fully customizable platform that combines only the benefits of editorial and social media platforms in a new, exciting way!
Various Approaches and Their Challenges
When you look for a platform to host your community, you will find that there are two kinds of approaches adopted by other online community platforms:
1. News and Publishing Platforms
Most of the traditional content offerings for news, b2b media or any kind of publishing are one-way streets – audiences are passive, comments are at the bottom of articles and user-generated content doesn't play a role. They keep pushing editorial or news content with no or limited community engagement features.
[Pros]
Complete control over the content and the news feed
[Cons]
Needs a dedicated team of quality content creators
No engagement from the members
No empowerment of users
Limited options to optimize for user retention via behavioural targeting
Lack of community bonding
2. The Social Media Groups
Many brands base their communities on social media platforms with limited control over content quality and moderation algorithms. Such communities are always under the threat of dying out quickly if the content quality drops or if it is inconsistent. Users quickly lose interest and stop engaging with other community members, eventually leading to a deserted community.
[Pros]
Easier to adopt as most of the users are familiar with popular social media platforms
Commenting is fast, and like/ heart system can motivate users to engage
Users can engage with each other and community owner through direct messaging
[Cons]
No customized branding. The maximum you can do is add your logo as a banner
Least control over the content, often resulting in less relevant and attractive content
Algorithms that automatically moderate comments are not foolproof. Sometimes they can penalize quality commenters and promote low-quality comments.
Communities can get deserted due to a drop in user-generated content quality
Our approach is the 3rd kind:
3. A Smooth Blend of Benefits
We believe that blending content and communities together is a massive opportunity for publishers and creators. This approach can build communities that can become more valuable and sustainable in the long run while providing quality content, news, and context.
With tchopTM, you get the best of both worlds:
Full re-branding option. Users won't know you are running on tchopTM
Complete control over the content
No need for a dedicated team of quality content creators
Easier to adopt as the design & functioning is familiar to popular social media apps
Commenting is super-fast with likes and a featured comment system
Manual moderation to promote quality comments
Users can engage with each other and you through chat
Native apps on iOS & Android with premium UX
Dedicated dashboard to manage content, feeds, and comments
The dashboard is mobile friendly so it can be managed while on the go
Let's have a look at Content & Community features in brief…
How Our Solution Helps
We believe that a community platform has to have three magical ingredients to thrive – great content, responsive members & a loyal user base. We have crafted tchopTM to make these factors work synergistically, to help you lead your own ever-growing tribe. Our platform focuses on getting a fresh stream of content, involving members around the content, and compelling them to keep coming back to the community.
But does that mean you will need to hire additional content creators?
Enterprises or publishers that wish to reach out to mobile content users today ask the following critical question: How can we deliver relevant content on a daily basis without many resources? And how can I turn my audience into a community and increase engagement and user retention?
And that's what our goal is – to enable you to create a vibrant community around your brand with minimal resources and quality content.
Getting great content without the need for a dedicated team of quality content creators
It is imperative that social media channels have a steady stream of high-quality, trusted content. Especially when you are just starting with your online community, it's crucial for you to figure out your audience and what content they prefer. It is only possible to do so by experimenting with different content types, and the last thing on your list should be creating so much content.
That's where Content Curation comes in.
How Does Content Curation Work in tchopTM?
tchopTM allows you to curate content from any source or format: from RSS feeds to the Twitter timeline, podcasts to newsletters, YouTube video to native videos, images to GIFs – our platform can handle it all.
To maintain quality, editors and curators always have full control over the feeds, content structure, user roles, and permissions.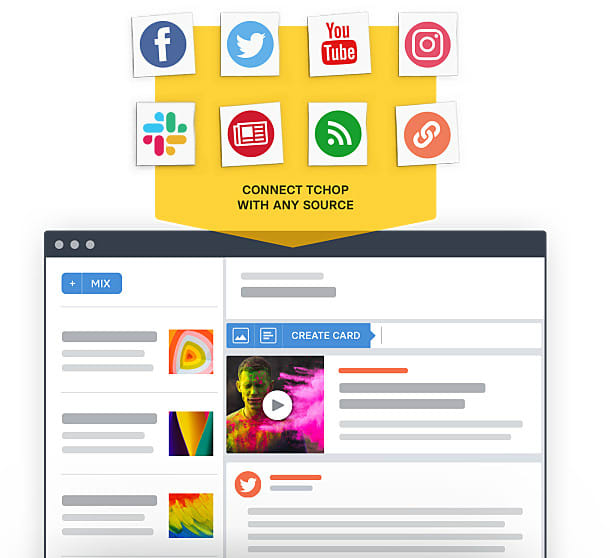 With a host of integrations and smart automation, curating quality content that resonates with your community is fast and easy.
Integrating Social Media Features with Great Content
One of the magical ingredients for the success of a community platform is the engagement level of its community members. tchopTM has designed the social experience based on the best UX and UI patterns on mobile to make it easier for users to engage.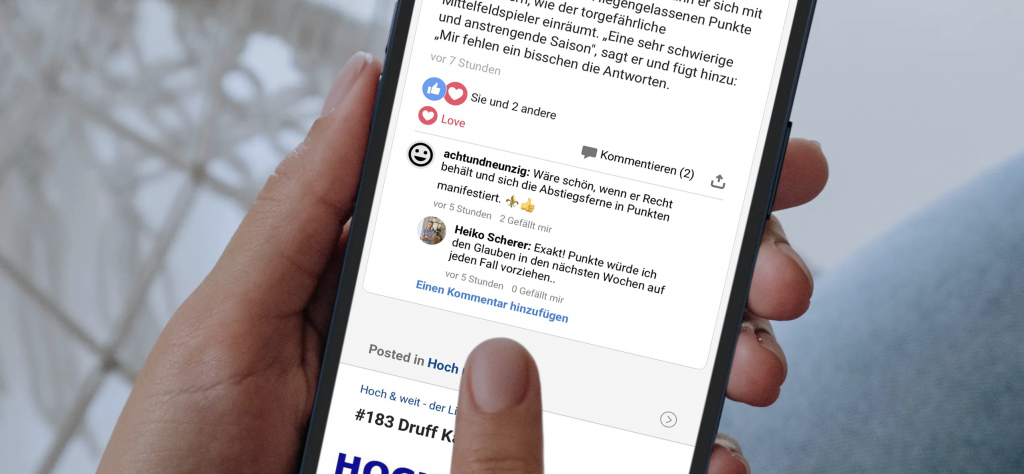 tchopTM has a unique approach to newsfeeds that boosts engagement. Our newsfeed not just features curated content but also highlights the best comments from users as you scroll through the feed.
You can learn more about it here: How to Create a Community-Driven Newsfeed with Featured Comments.
As a community owner, you can also empower users to connect with the creators, the editors, the curators, and other community members through our tightly integrated chat system.
But sometimes, great content & engaging community is not enough to drive usage. This is very true in the mobile-dominated world, where users have a bunch of apps installed on their phones.
Driving User Retention & Usage
It is quite natural for users to ignore push notifications sent by your app if they receive 40+ notifications every day. tchopTM solves this critical problem in multiple ways.
With Custom Push Notification Sounds, you'll stand out from the crowd because users will identify your notification from other regular dings they receive dozens of times. Combined with contextual targeting, you can optimize push notification delivery at the right time or place. Together these features bypass challenges faced by typical apps and maximize user retention for your community.
Conclusion
tchopTM blends Content Curation & Community Features like no other platform to ensure that users always have access to fresh, high-quality content and an active, engaged community.
As a brand or as an organization, you have complete freedom to choose your path. There may be many use case scenarios depending on the nature of your businesses and many brands may find a better value in a focused editorial approach. While others may need a solely community-focused platform with minimal content. As a brand owner, you know what suits your needs the best.
At tchopTM, we predict that creating the perfect blend of content & community will have an edge in the coming years.
You can get started with building your own community app today!