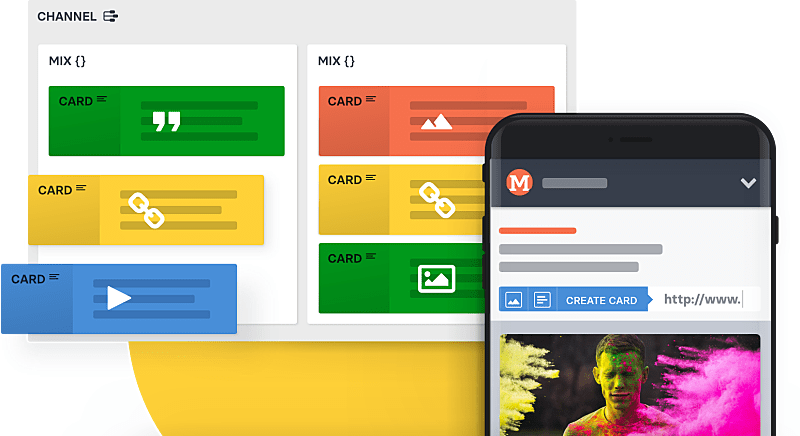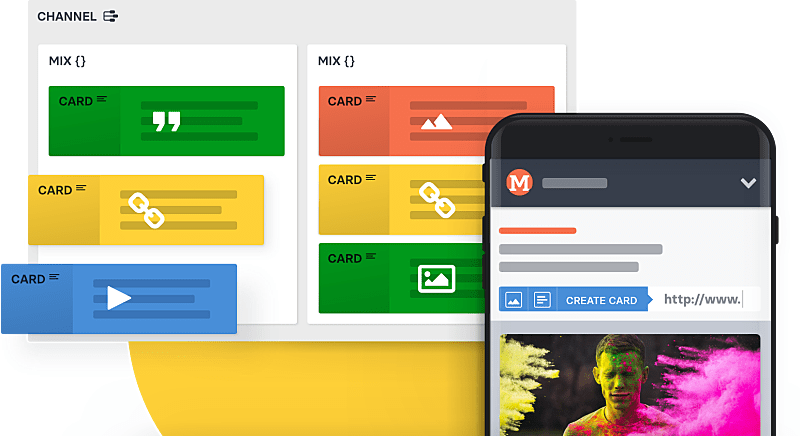 Many of our customers have a multilingual audience. Companies with locations in countries around the world, with an international workforce, or simply with use cases that are specifically tailored to international target groups (such as the Spanish-language app for the German soccer Bundesliga: "El Futbol Aleman"). Translating content is part of the "core business" here, so to speak.
Up to now, we have optionally offered the translation of content for users of the app. Based on the setting of the phone, the user is shown the corresponding translation option and can then display the content "live" in the app. The AI-powered translation interface we use for this (read more here) already covers more than 100 languages – trend and quality of translation: increasing!
By popular demand, we have significantly expanded the options for translating content, especially for editors and administrators.
Edit translations yourself
Up to now, translations have been created automatically. With the new functions, however, individual translations in more than 100 languages can be customized, e.g. to meet specific linguistic requirements. This means that a regional branch of a company can edit and optimize the translation of selected content itself – wherever this appears necessary.
In a practical side-by-side view, the two language versions can be compared easily and clearly. Changes can be made and then saved with a single click.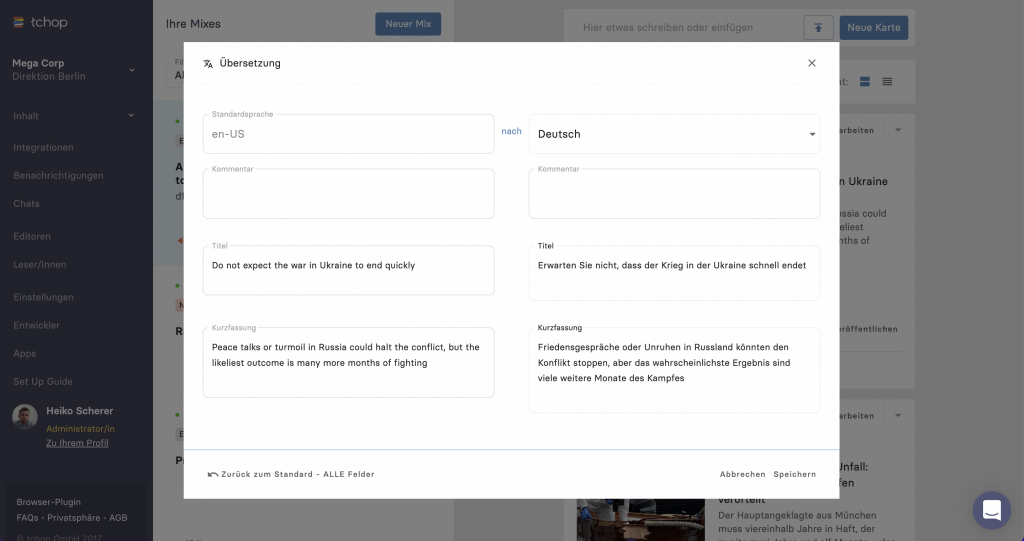 Important: this function is only available for apps or organizations that have activated the translation function in the app.
The language setting of the individual map
Previously, the language could simply be set and edited at the organization level. Now, the primary language setting can also be manually changed in the edit mode of each individual card.
The logic behind this is that the primary language setting determines which language the user will see and which users will see the translation option. With the manual setting, so-called "edge cases" can also be taken into account and adjusted down to the lowest level of an individual content.
Summary
Multilingualism in digital offerings is a complex topic, especially due to the various special cases and exceptions. With the new system, we have fundamentally improved both: flexibility also with regard to special requirements, but also convenience and simplicity for the editorial staff. For them, after all, a time-saving, fast way of working is what counts in everyday life.
Translations in particular often cost a lot of time. With the new mix of AI-supported machine translation and the ability to edit and adapt it at any time, we have combined both in a new way.
Do you have any questions, special requirements or ideas – get in touch with your contact person at any time.