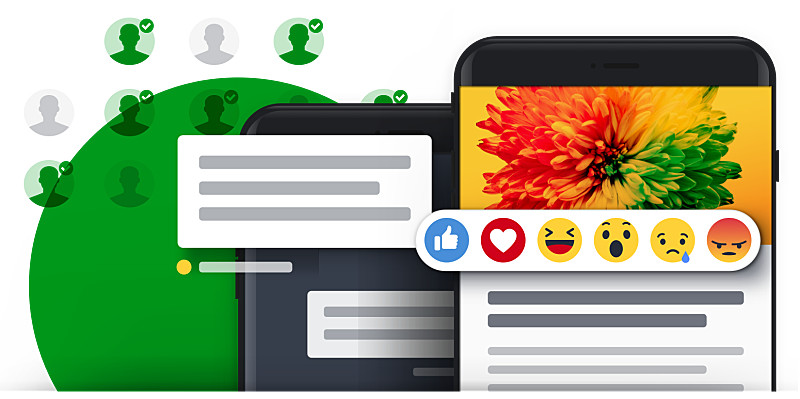 Paid newsletters are premium subscription-based emails that people pay to receive, usually on a yearly or monthly basis. They have established themselves as a thriving platform based around specific vertical and independent of media conglomerates.
With the tremendous growth of Paid Newsletters – many creators, authors, and editors have started their own venture. Competition is brewing up fast, and like any other business, you have to have an edge & be different to be successful. Newsletters have many upsides, but they also have limitations in terms of user experience and user engagement. Eventually newsletters link to the web trying to create more meaningful relationships and interaction there. But the real engagement today happens in apps – not the browser.
Through tchopTM, we offer an exciting opportunity to win with your own branded community of paying subscribers on the world's most popular channel – Mobile.
tchopTM provides you with a stable, fast, feature-rich & customizable mobile app community platform with time-saving integrations. For example – our newsletter integration lets you pull in your newsletter content automatically, plus you can use other integrations such as web scraper or RSS feed. We also let you curate other exciting content from across the web and build a community around it.
In addition to being the perfect extension for your newsletter channel, tchopTM gives you a place to engage with your most trusted, valued customers through your app. Create a community around your content, your subject and turn your subscribers into a network of experts that you connect with each other.
The benefits of your own app vs. just a newsletter
People are shifting from desktops to smartphones and are reaping huge benefits. To control the user experience and user relationships in a sustainable way, there is only one clear conclusion on mobile – your business needs an app. If you intend to grow your newsletter business beyond the inbox, you should consider the benefits of having an app.
1. Ease of access: Users can find your content more quickly since it will be all in one place instead of being scattered all over their inbox.
2. Branding: Branding and UX of your own app can help you to establish a brand that people recognize – and that stands out. Emails are limited in terms of design, look & feel. Plus, they always live inside another brand's email app.
3. User Retention: Never lose subscribers because your newsletters get buried in their inbox till, they cancel the subscription due to loss of sight.
App-specific features like push messages can send a push to all your subscribers, which shows your logo, branding, and own teaser, which can link directly into your app. Push notifications are proven to increase retention rate by up to 190% over three months vs no push notifications.
4. User Engagement: Mobile apps are the preferred method of communication nowadays, and your own tchop app combines all the advantages – with likes, comments, and live chat, you can directly connect with your audience.
Besides, users can also connect with each other, thereby creating a thriving community.
5. Independence from email providers: With your own mobile app, you are no longer utterly dependent on email providers to consistently deliver your newsletters with no local censorship, no bounces and no incorrect flagging as spam.
6. Better exposure: With proper App Store Optimization, App Store algorithms will suggest your app to millions of potential customers with similar interests.
7. Least efforts involved: Various App platforms, especially tchopTM, come with smart automations, various integrations, and AI-based predictions to make managing your app effortless.
Let's learn more about what tchopTM has to offer:
How tchop offers interesting opportunities
tchopTM offers exciting opportunities to expand your initial content offering, improving the value you provide by curating content for your users. With easy to use yet powerful content curation features, you can automate sharing fascinating discoveries with your readers just like you share compelling content on social media. Your own newsletter becomes the tentpole, and with tchop, you build a big tent around it.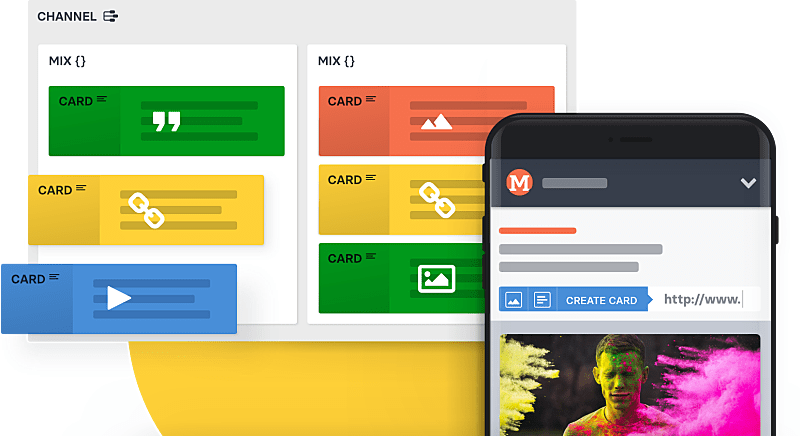 You might think it's much work. No, it is absolutely not. We believe you should focus on writing, your expertise, your newsletter, and we take care of all the complex parts when it comes to the app!
From app store deployment to regular updates – we manage performance & security with cutting-edge feature releases to keep your app ahead of the competition.
Simply connect your content, and it will magically appear in the app. What you put on top is up to you. You can automate lots of things, curate all kinds of content, and do all that even through a mobile phone from wherever you are.
You always have complete control over how much user-generated content to allow, how much community engagement you want and how much content to post over a period of time. Of course, you can test different combinations to see what works best with your audience.
tchopTM also works as a platform with user roles and permissions, which allows you to make much more out of your content and brand. You can turn it into a platform where you invite others users, writers and editors to curate or post content.
Do users really need your own app?
Smartphones have become very popular in our modern world. Increased smartphone usage gave a tremendous boost to app usage, as on average, a smartphone user spends more than 88% of their time on apps. Whether you choose today or later, a mobile app will become an essential part of any business. It's up to you to quickly adapt to the rapidly changing scenario.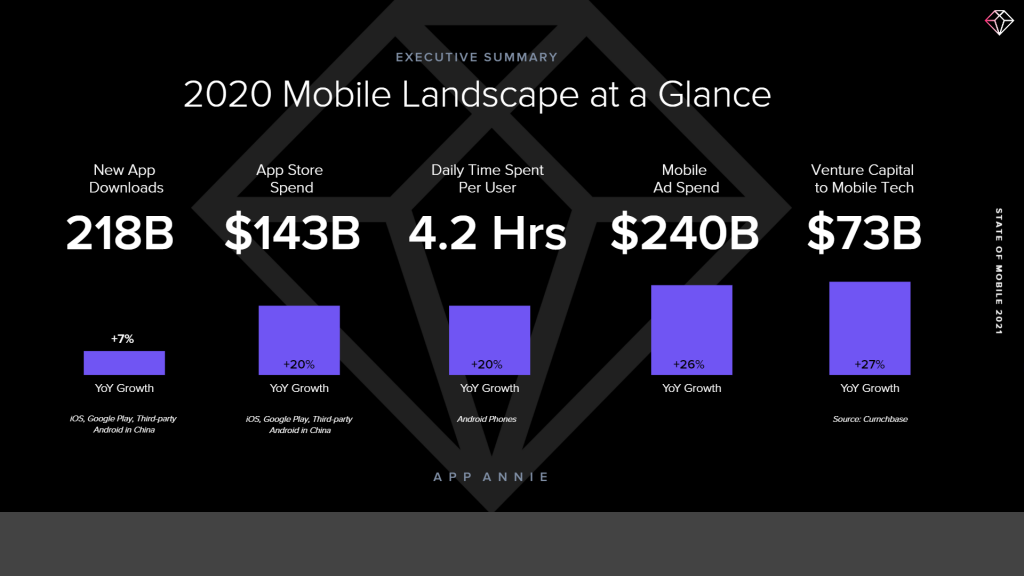 With tchopTM, your business can have a mobile presence in a matter of days without spending thousands of dollars on developers.
You may ask – Do users need your app?
An audience willing to pay for your words, support your work on a monthly basis – may want a way to immediately contact you, find your content on their smartphone and get instant alerts when new content is published or shared.
tchopTM being a software as a service, you always have complete control over your users, content, and data. We provide you with a tool that takes care of everything related to your app so that you can focus on your audience and your content.
Of course, you can test our platform for free till you are convinced to go live within days or even hours of discovering all the fantastic benefits.