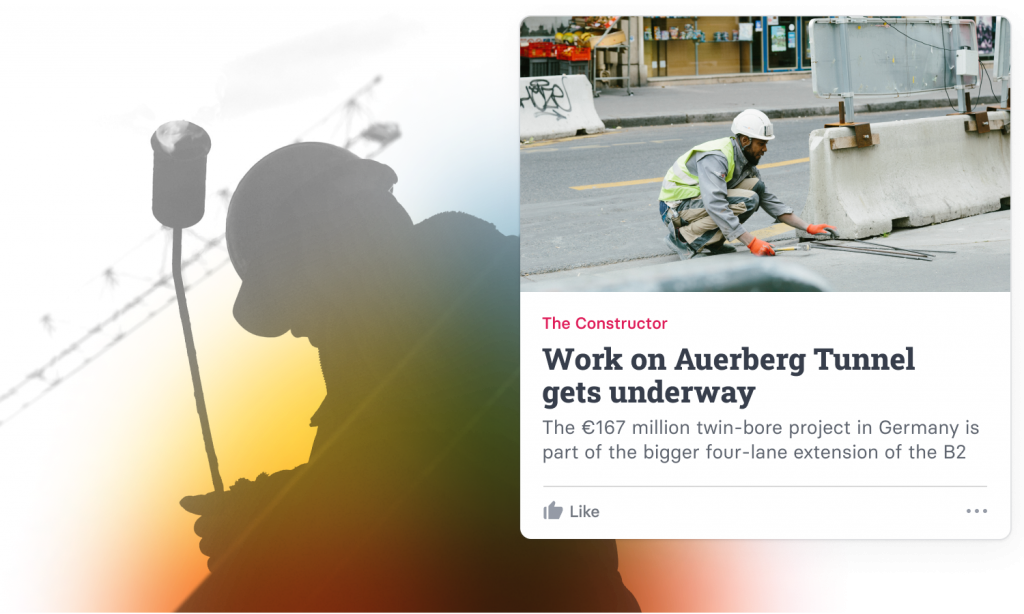 Community exists everywhere. We've all been a part of one in one way or another, and I suppose that's a significant reason why so many communities are founded without a plan.
Each of us has firsthand knowledge of communities in the cultural sense. Even those who aren't experts in community building will believe that a group may be successfully managed based solely on their own good judgment, or they may even believe that community building with a deliberate approach is "unauthentic."
This is not true. Strategies are a must if community managers are to manage them successfully both at the beginning and during their growth. Strong tactics enable community managers to inject the authenticity of the community into other business operations – no matter what kind of communication and community channels you want to focus on.
Why community managers need a plan
It compels you to select a strategy, even if it is the incorrect one, allowing you to assess what works and what doesn't.
It also forces you to actively de-prioritize out-of-scope ideas, even good ones.
It ensures your actions in the community align with your organization's goals.
It makes you consider best practices in context, instead of relying on boilerplate tactics that may not work for your community.
With that in mind, here's a somewhat systematic approach to developing a community strategy.
Developing a community plan
Define your goals and success criteria.
Outlining the reasons why your community exists or will continue to exist is a key component of this early planning stage. You'll consider how the neighbourhood will advance the objectives of your business and its members. Asking yourself these questions will help you get this process going:
Whom am I creating this community for outside of the company? Why do they benefit from it? Your answer could look like this: I'm building this community for project managers, who will have a space where they can connect with other professionals in the same field.
If your community serves a group that is different from your brands (or companys) core customer base, it's worth taking time to define your target audience and build personas.
If you can, be as explicit as you can. Include demographic, psychological, and private information. Give your personas a face by include information about their objectives, driving forces, and frustrations.
Whom does this community within the company serve? Why do they benefit from it?
The majority of the company's departments—if not all—will probably benefit from community. Therefore, you can have several responses to these inquiries.
| Department | Benefit |
| --- | --- |
| Product | Research what our customers want |
| Marketing | Source content ideas |
| Sales | Better understand target customer |
| Support | Escalate issues quickly |
Exist any contradictions between the company's goals and what the community's members want?
Do your responses to the first two questions above, then, line up? For example, if everything the company wants is transactional (i.e. get survey results, answer tickets), but you think the most valuable community for customers will be about best practice sharing, that could be an issue.
If the wants are at odds, you may have to develop a more comprehensive plan to meet both or de-prioritize one while you focus on the other for a time.
What are the primary metrics that my organisation now monitors? Which ones does this community have the biggest potential to impact?
Your organisation will already be collecting and reporting top-level business metrics — things like monthly recurring revenue, customer lifetime value, new subscribers, etc. Make a list of the metrics your community can positively impact, which can help when you plan content and events for the community.
There is no 'right' answer for this. Each community's potential impact on metrics will depend on a combination of factors such as your product, company goals, and community purpose.
How will I determine whether my launch, the first six months, and the first year were a success?
This is true for a lot of projects, but in the context of a community, what's significant (and possible to quantify) will change depending on the project's development stage.
For example, within your first six months, it'll probably be meaningful to track new members and community adoption. After two years, you might find it more insightful to focus on how existing community members perform on company health metrics (like lifetime value) vs. non-community members.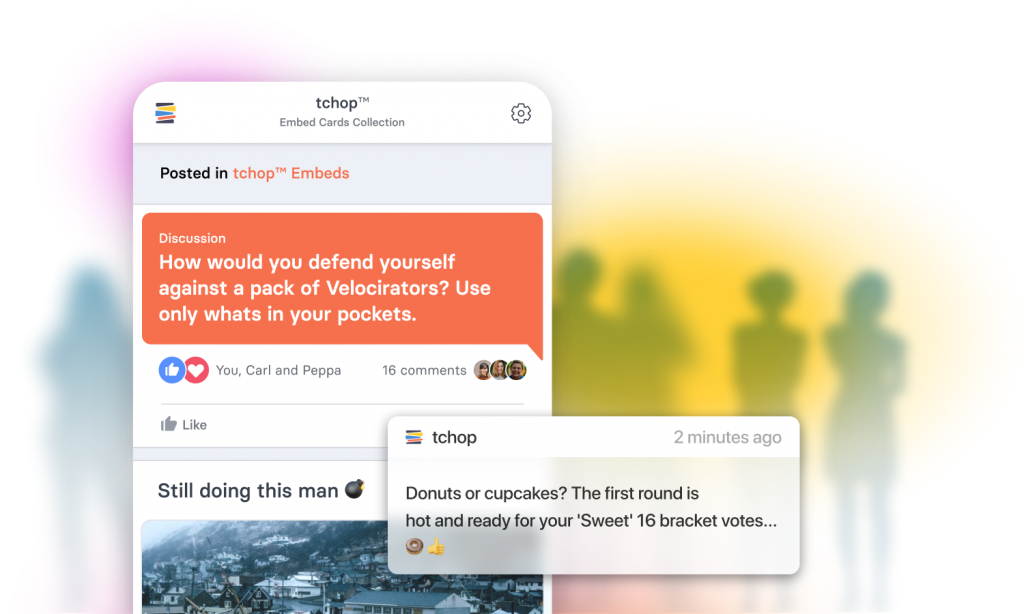 Conduct more research
A lot of community professionals overlook this. Even seasoned community managers appear to default to speculating about their community in the dark because of the concept (or myth) that community is amorphous and untraceable.
It's not necessary to be that way. In this research phase, you will:
Get in touch with users and prospective community members
If you only do one thing during the research phase, it should be to speak with people who fit the profile of your target group to confirm the services you're considering providing. This should include questions on everything from your big-picture plans to platform to the kind of content you hope to produce. You could also run some of your ideas by users/prospective community members to see which ones are feasible.
Examine and evaluate the current community involvement of your business
Although your business may not yet have a fully developed community, it may already be bringing people together in some form. To find out what resonates with your community and what you can enhance or do away with, you can look at things like virtual and physical events, customer counsels, or ambassador programs. To determine whether there are any gaps that need to be filled, you can compare this to your user interviews.
Observe the competition
To find out what your members want and how you can improve on what already exists, take a look at what your direct competitors are doing in terms of community outreach. For CMs working for major brands who desire leadership support, this cannot be skipped. Nothing persuades individuals more than the statement "we're behind because our competitors are doing it."
You could also want to check if there are any exemplar or model communities outside of your business that you can learn from. If one of your objectives is, for instance, to assist users in developing a habit of using your product, you may check out fitness groups to see how they encourage the development of skills and habits.
Determine the frequency and type of material.
Making a plan for the kinds of community material you'll produce and how frequently you'll publish it is the next stage in developing a community strategy.
This effort should and can be done in part during the research stage. You can run these concepts by interview subjects as you have a clearer notion of the kind of content you might provide in your community or check for areas where your concepts overlap and outperform those of rival communities.
During this stage, you'll:
Choose how frequently you'll share content
You should produce daily, weekly, monthly, and yearly content for your community. Not all of this content will be created equally; daily content should be things you can quickly and easily produce (like quick engagement prompts or questions), whereas annual content (like summits) will require months of planning and have the potential to be highly profitable for both you and your members.
Select the content to be gated and the access levels.
Your content plan should map out the many sorts of content based on the various access tiers that your community may have (free and paid, or based on skill or experience).
Creating special content or educational opportunities for your community's paying members might increase their worth. Your plan should also include content that will be accessible to all community members, including those who are on a free member level, in addition to this gated content.
To raise awareness of your community and entice additional members or customers, you may also offer material that is accessible to a larger audience or consumer base.
Make a content strategy
While it's better to release your high-quality material in phases (for consistency and your own sanity), it's still important to debut with at least one highly sought-after unique piece of content. This will show your members what kind of content to anticipate and how much benefit the community will be for them.
Also we highly recommend to not just develop a plan for the content you freshly create, but also for the content that you can curate. Often curation is much more efficient and powerful.
Inform important stakeholders about your strategy.
We prefer to refer to this stage, which the industry refers to as a "roadshow," as socialising your strategy. This refers to how you convey and share these concepts both internally within your business and, in some situations, externally with your most ardent supporters.
This phase will continue throughout the rest of the process once you've started strategizing (and have some research and recommendations to show for it).
To accomplish this, you must:
Choose a champion
Spend some time discussing your community with the folks in your organization. Exists a powerful somebody in your company—preferably an executive—who has been on board from the start? It can be really helpful to have them on your side right away if you need to persuade leadership.
Gain the support of other departments
Select one or two departmental stakeholders and schedule a meeting with them to gain their input. You run the risk of your project ballooning out of control if you bring them in too early. Don't ask team members for feedback on project elements you're certain you won't modify; instead, be explicit about what decisions have already been made and what you're looking for feedback on.
Share your findings and suggestions with the leadership
The last thing you want to be doing is dragging higher-ups into the weeds with you, so don't jump the gun on this one. Although your plan need not be carved in stone, you will have a better chance of winning support if you can provide specific evidence and a clear path forward to support your recommendations.
Request to speak at a team or corporate all-hands meeting.
This will give your job more weight and make it clear to your colleagues just how important a community project is. Even if they won't necessarily do so, it's a terrific opportunity to ensure that everyone has the chance to comment and offer criticism.
Put your plan materials at the company's disposal
Regardless of the format you use to deliver your research and strategies (a paper, a slide deck, an internal wiki, etc.), make sure that everyone in your organization can quickly access it and that it is arranged so that they can traverse it easily and that you can reference it easily.
5. Select and evaluate the community technology stack
This phase will be greatly influenced by your organization and the level of technical help you have (or don't have). The following will be a fait accompli for many CMs. But if you do get the chance to get your hands dirty on the technical side, you must perform the following during this stage:
Select the primary software environment for your neighborhood
You can choose from a wide range of platforms to manage your community. Again, there is no right or wrong response to this question; it depends on your goals and objectives for your community.
Senior Product Manager (then-Senior Community Manager) at GoDaddy Andrew Claremont elaborates on how to find the best platform for your community by posing three questions during his session at the 2021 Community Club Summit. Which do you require? What choices do you have? What do you suggest to stakeholders as the expert?
Determine other software that your community could require
You might need to interact with members outside from the main site as part of your content strategy. To accomplish this, additional hardware or software is required. For instance, you will require video calling software, such as a professional Zoom account or something comparable, if you intend to offer online workshops. You'll need a MailerLite or Mailchimp (or similar) if you publish a newsletter just for your neighbourhood.
Consult the technical staff
You may require assistance from your company's technical staff for any flows that fall outside of your expertise. If you require continuing technical support to assist you in resolving issues as (and when) they arise, it's important to identify these needs as soon as possible and push to ensure you have access to the project owner.
Login flow testing
Put yourself in your members' shoes and imagine what it's like to join this community for the first time. While everything may function flawlessly from your perspective as the administrator, it may be difficult or annoying for your members to use. You'll have the opportunity to fix errors and improve the user experience by testing this before release.
Begin your neighbourhood
This stage entails producing a roadmap that outlines all the choices you've made in the previous steps and specifies what will occur when.
It's possible that you'll need to:
Concentrate on marketing avenues (if any)
For the majority of people, this will probably entail utilizing the primary channel of communication between your business and your clients or potential members, such as social media or a newsletter.
You might also wish to personally invite a select few individuals who you'd love to see in your neighborhood. Small-scale one-on-one communication can have a big impact.
Choose who and when to invite to the community
Starting small is always a smart move. In fact, many community experts would advise you to deliberately slow down the rate at which a new community expands. This isn't always practical, though, and if that's the case, that's okay; you simply need to make an effort to layer relationship-building on top of a "open the floodgates" moment.
Create a process for onboarding new members
Making new members feel included and welcome in your community can be greatly aided by a well-planned onboarding process. You can encourage them to participate in the community by introducing oneself, creating a post, or sending them a series of emails, among other methods.
Create a strategy to assist new members in becoming active
The first step in engaging new members is to extend a warm welcome. Create some engagement plays (such as rituals or a tagging approach) into your content calendar to generate interest in new members and help them transition to active community participation.
Finally..
Once you've finished these phases, your community's strategic planning isn't over. It takes time to create and implement strategies. As you continue to gain knowledge about your community and its members, you should continually build upon the slide deck, wiki, or document you developed.
Even if you already have a community, you should keep reviewing some aspects of your approach as you expand so that you are always behaving with intention.